eCommerce & eBusiness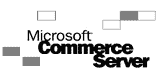 Terrace's eBusiness Solutions Group specializes in providing expert consulting services for the next generation of eCommerce web sites. The rich set of built in features in today's .NET eCommerce products from Microsoft provide a compelling reason to construct your next eCommerce sites with these technologies. And Terrace's staff has the in-depth experience required to implement these features elegantly and efficiently.

Terrace's eCommerce consultants are recognized as among the very best in the country. Our staff was selected by Microsoft Press to author the book Building Solutions with Microsoft® Commerce Server 2002. We pride ourselves in our ability to deliver elegant, high performance eCommerce solutions which are viewed as Microsoft best practice reference architectures.

An effective eCommerce solution requires both accomplished eCommerce technologists and domain knowledge. Terrace's staff has implemented an impressive array of features across a variety of busy sites over the years. These include:
Site Design & Content Integration

» Graphic design
» Usability standards
» Page templates
» Multi-lingual & multi-currency
» Integration with content
management systems

Catalog & Buy Path

» Product categories & sub-categories
» Product detail
» Both personalized and generic
cross & up-sell
» Event management
» Virtual catalogs
» Multi-media catalogs
» Shopping basket & saved
shopping basket
» Multiple shipping addresses
» Integration with third party
payment & tax vendors
» Email integration
» Integration with third party search
vendors
» Click Through Catalog

User Profile Management & Targeting

» Personal account management
» Group account management
» Trading partner management
» Campaign management
» Advanced discounting
» Direct mail campaigns
» Buyer loyalty programs

Customer Relationship Management & Integration with Back Office

» On line customer service
» Online chat
» Customer self service
» Multi-channel (catalog,phone)
integration
» Back office system integration
» External services integration


Reporting & Site Administration

» Reporting & analytics to improve
marketing campaigns and increase
sales such as click stream analysis
and abandoned basket reporting
» Site administration for business users
» Site security and certificates

Our .NET eCommerce solutions have been provided to a diverse set of clients with a variety of project constraints. We are retained directly by clients and by other consulting organizations (for their clients) for our services. And, we are asked repeatedly to consult on existing sites (developed by others) and provide remedies for issues with usability, architecture, performance, security, reporting, and back office system integration.